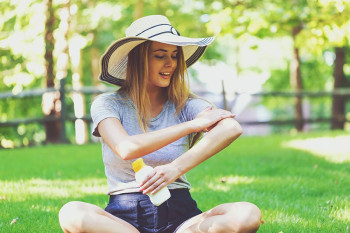 With review and feedback from CEENTA facial plastic specialist Catherine Cuite, MD (SouthPark)
Social distancing doesn't mean spending all your time indoors. Many people go for walks or spend time gardening. As the weather gets warmer, people will be outside more. But being outside means being exposed to the sun, so sunscreen is important for healthy skin. But what do you know about the products you're using? Believe it or not, they're not all the same.
Why is sunscreen important?
Sunscreen protects our skin from the sun's ultraviolet rays. An overexposure to UV rays can cause a range of issues from sunburn to skin cancer, not to mention fine lines and loss of elasticity, which makes skin age prematurely.
The two kinds of sunscreens
Now, let's find out which type of sunscreen you are using: chemical or physical. What's the difference between the two? Chemical sunscreen is first absorbed into the skin, then the sunscreen absorbs the UV rays, releasing them as heat. Physical sunscreen sits on top of the skin and deflects the sun's rays. Chemical sunscreens contain chemicals like oxybenzone, avobenzone, octisalate, octocrylene, homosalate, or octinoxate, while physical sunscreens contain titanium dioxide and zinc oxide.
Chemical vs. physical
Chemical sunscreens are easy to rub into the skin and tend not to leave a white residue. They are more water resistant, which is good for people who swim or sweat a lot.
Physical sunscreens are better for people with sensitive skin, since they are less irritating. However, they often feel heavier on the skin. They can also be difficult to blend into the skin.
Are sunscreens safe?
In general, yes, the ingredients found in sunscreens sold in the United States are safe. However, the US Food and Drug Administration, which regulates sunscreens, is formalizing their positions, with an official statement due in late 2020. This rule would state the two main ingredients in physical sunscreens are "generally recognized as safe and effective." They are also doing more research into the ingredients in chemical sunscreen before giving them the same official designation.
The importance of SPF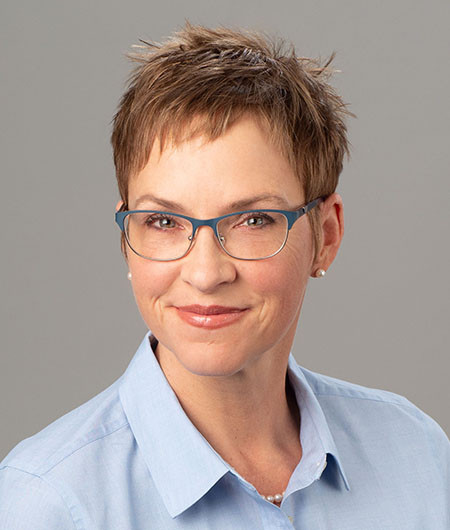 No matter what kind of sunscreen you use, make sure it has a Sun Protection Factor (SPF) of at least 30. Anything less than that is just not effective. As a general rule, the lighter your skin, the higher the SPF should be. Most of us should use SPF 30 to 50 on our scalp, face and neck, which is where the majority of skin cancers occur. Also, apply it at least 30 minutes before you go into the sun and reapply it every two hours, especially if you were sweating or in the water. With any sunscreen you should apply enough to make your skin slightly paler at first, as the sunscreen should fade over ten minutes or so.
Remember that makeup with SPF is not sunscreen, CEENTA Ophthalmologist and Facial Plastic Specialist Catherine Cuite, MD, said. SPF in your makeup is a bonus and should not be relied on to protect you for two hours. Also remember that SPFs are not additive. In other words, an SPF 15 plus another 15 is not a 30, it's just a thick 15.
Extra protection
Also, sunscreen, while very useful, is not the only thing you can do to protect your skin. Sitting in the shade and covering yourself with a hat, sunglasses, and long-sleeved clothes can also do a lot to protect you. It's also a good idea to try and stay indoors when the sun is at its highest.
Sun care at CEENTA
Some sun-damaged skin can be treated with some of the facial plastic care services we have at CEENTA, including laser skin resurfacing and chemical peels. If you'd like to treat your skin before protecting it from future damage with sunscreen, don't hesitate to schedule an appointment with us today.
This blog is for informational purposes only. For specific medical questions, please consult your doctor. Would you like an appointment with Dr. Cuite? Call 704-295-3000. You can also request an appointment online or through myCEENTAchart.
---
You may also be interested in
---
Leave a Comment
---
Back to News