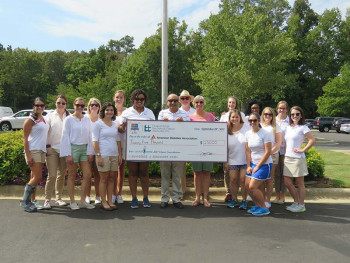 More than 60 golfers hit the links to raise money for charity during the CEENTAcares Classic Golf Tournament Friday at Olde Sycamore Golf Plantation.

CEENTAcares – Charlotte Eye Ear Nose & Throat Associates, P.A.'s charitable branch – is raising money for the American Diabetes Association. The Association funds research to prevent, cure, and manage diabetes, provides information about diabetes, and advocates for people with the disease.
About $25,000 was raised at the golf tournament. Money was raised through player signups, fundraising at the tournament, and sponsorships from 20 businesses and individuals. Platinum sponsors were Epic, Jason's Deli, and Johnston Allison & Hord.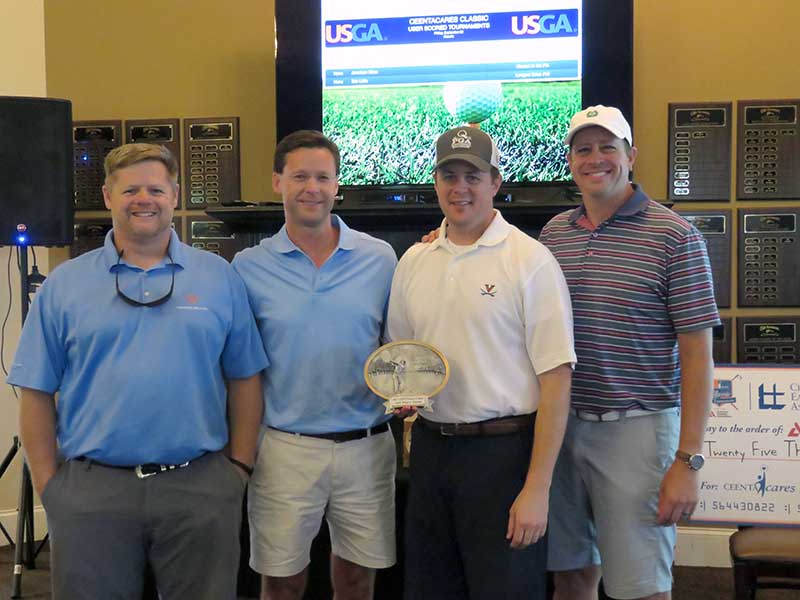 This year the winning team was from Shelco. In second place was the team from Merrifield Patrick Vermillion. In third place was a team made up of CEENTA doctors Christopher Tebbit, MD, Nicholas Stowell, MD, Jonathan Moss, MD, and a fourth friend, Eric Stroup.
A representative from the American Diabetes Association, David Jandrew, was also in attendance, and thanked the players for their support.
CEENTAcares members were very pleased with the day's events.
"The tournament went very well this year," CEENTAcares Committee Member Kelsey Hartman said. "The players all had a great time and we had a beautiful day for golf! We were lucky to be able to have fun while raising money for a great cause!"
In addition to the golf tournament, CEENTAcares has raffles and denim days – special days where CEENTA employees pay to wear jeans to work – to raise funds. All the funds raised this year will be given to the American Diabetes Association at the end of the year.
Now in its tenth year of fundraising, CEENTAcares becomes an active partner with different organizations that make a difference in the community. In previous years CEENTAcares has raised money for the Alzheimer's Association, the Pediatric Brain Tumor Foundation, the Second Harvest Food Bank, the Wounded Warrior Project, and A Child's Place.
To see photos from the tournament, check out the album on our Facebook page.
---
You may also be interested in
---
Leave a Comment
---
Back to News