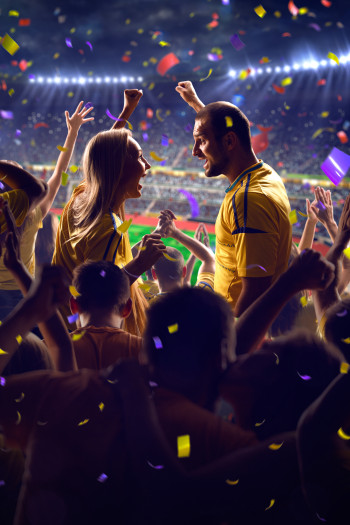 The Panthers. The Hornets. The Checkers. The Knights. The Kannapolis Intimidators. The Charlotte area is one of the best places to be if you love live sports. But while going to a sporting event is a fun way to spend a day, people should remember they can be very loud and cause hearing damage.

Why are sporting events so loud?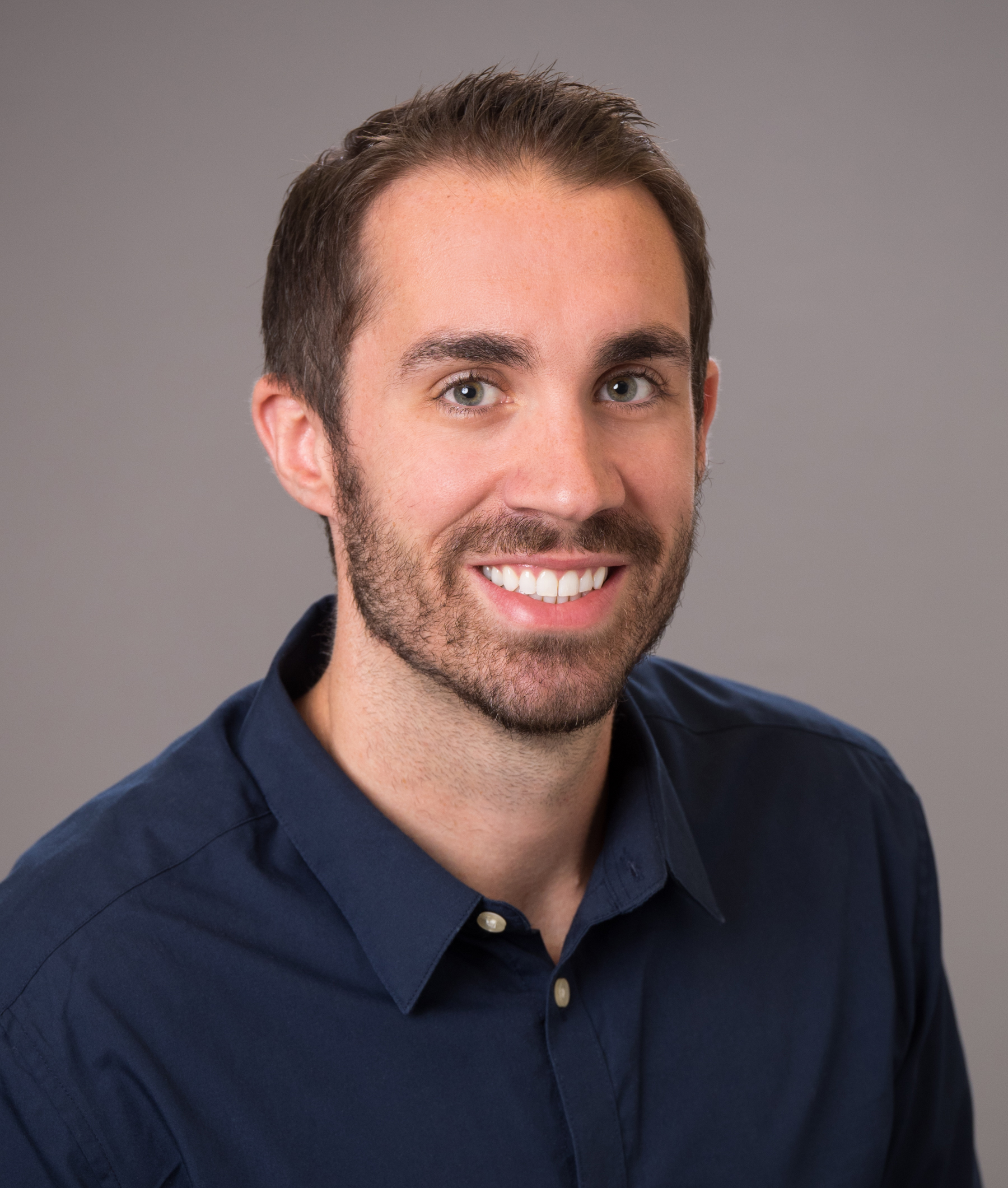 The noise levels at sporting events average between 80 and 90 decibels, which is comparable to a garbage disposal or lawn mower, CEENTA Audiologist Justin McGrath, AuD, said. However, those games can get much louder. In 2014 a Kansas City Chiefs game reached 142.2 dB, which is about the same as a jet engine.
The amount of damage noise can do to your hearing varies based on the amount and its duration, Dr. McGrath said. The Occupational Safety and Health Administration says people need to wear hearing protection if they are exposed to 90 dB of noise for at least eight hours a day. However, as the noise level rises, the amount of time a person can be exposed without hearing protection goes down. So, if a Panthers game is 100 dB, a fan could only be exposed to that for two hours without hearing protection before the possibility of permanent damage.
A few factors contribute to these noise levels, Dr. McGrath said. When there are 30,000 to 80,000 people screaming and cheering at once, it's going to be loud. And if the game is exciting, fans will probably cheer even louder.
Stadium acoustics are also a major factor, Dr. McGrath said. In fact, home field advantage is such an important factor that sports teams actually build their stadiums to gain an acoustical advantage over the opposing team. The loud support of fans for their teams can be a positive boost for a team, and distracting and demoralizing for the opposing squad.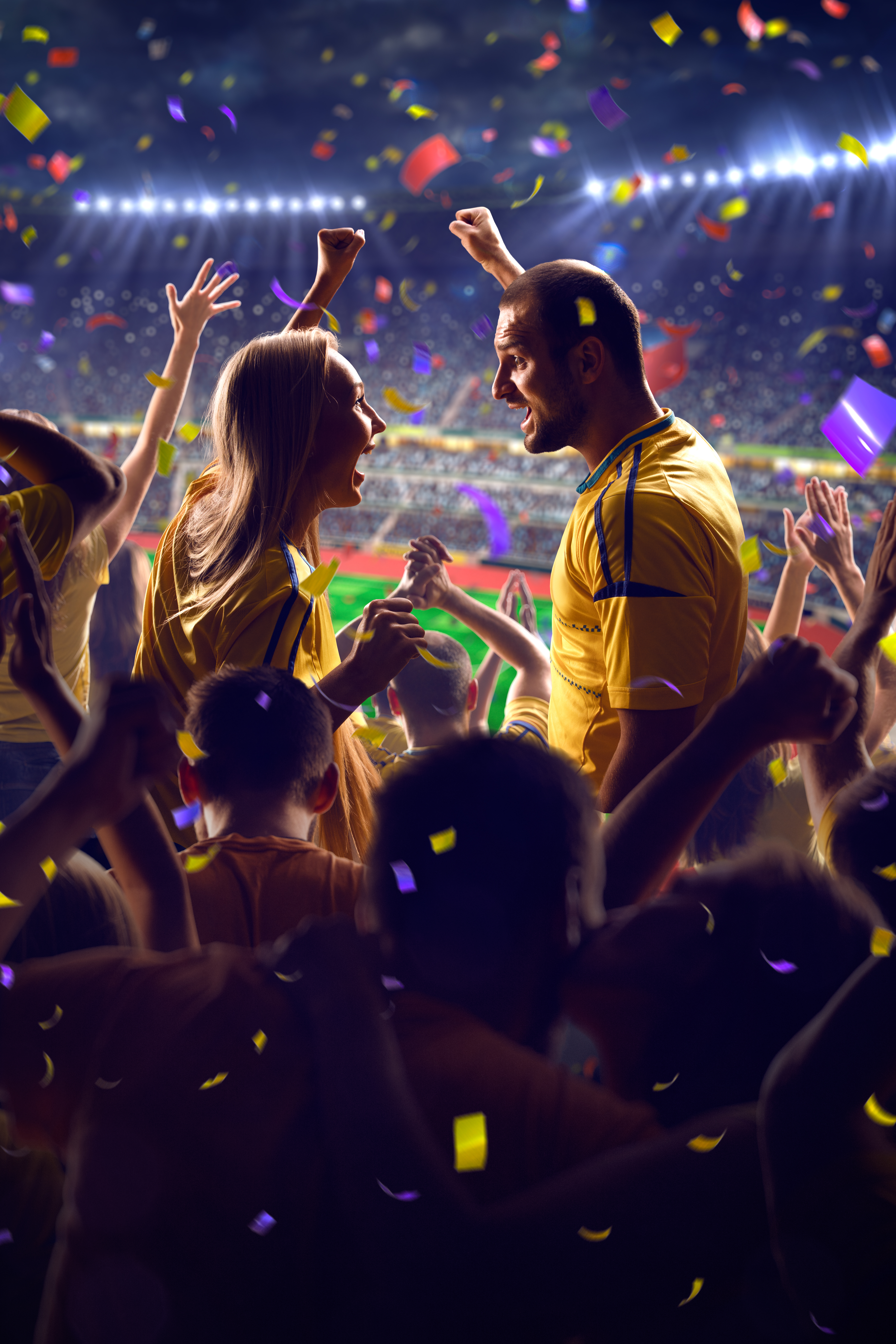 Indoor facilities can be just as loud as outdoor ones, since the noise level of the crowd itself is such a major factor, Dr. McGrath said. An indoor basketball game with 30,000 to 40,000 fans can be just as loud as an outdoor football game with 75,000 fans.
Unless people are in an indoor suite with the doors and windows closed, there's nowhere in the stands that will be more protected from hearing damage than anywhere else, Dr. McGrath said.
Season pass holders should be extra cautious. It can only take one unprotected exposure to excessive noise for your hearing to be damaged, Dr. McGrath said. Going multiple times a year will only harm it more.
While excessive noise can be harmful to anyone no matter their age, children can be more susceptible due to the resonance of their ear canals. The smaller the ear, the more higher-frequency noises are amplified.
Hearing protection, such as ear plugs, is always something people should have when going to a sporting event, Dr. McGrath said. However, not all hearing protection is equal, and if it's not used properly, a person's hearing won't be fully protected.
Anyone with concerns about hearing loss or who wants to be evaluated for hearing protection should make an appointment with a CEENTA audiologist by calling 704-295-3000.
This blog is for informational purposes only. For specific medical questions, please consult your physician.

---
You may also be interested in
---
Leave a Comment
---
Back to News