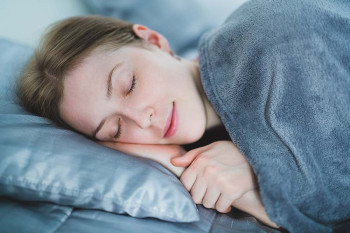 You wake up after a peaceful night's sleep, and there it is again: little bits of mucus and discharge in the corners of your eyes. What is it? Why is it always there? Is it a sign that something's wrong?

What is that eye discharge, anyway?
The substance coming from your eyes is a combination of mucus, oil, skin cells, tears, and other debris. Your eyes actually generate this discharge all day, but when you're awake you regularly blink it away. This is how your body gets rid of waste products and protects your eye from harmful substances.
However, when you're asleep you don't blink. Also, gravity draws this discharge to the corners of your eyes. This is why, when you wake up, you have a small collection of this substance in your eyes.
Should I be worried about eye discharge?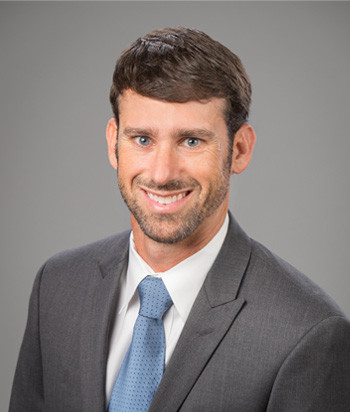 "Questions from patients about eye discharge are very common, and fortunately most eye discharge does not indicate a problem," CEENTA Ophthalmologist Casey Mathys, MD, said.
However, there are a few cases where it could be a sign of something more serious. For example, if this discharge is yellow or green, it could be a sign of an infection such as pink eye. Also, if the discharge is so thick it makes your eyelids stick, you could have an infection called conjunctivitis.
Other symptoms that could indicate something is wrong include light sensitivity, blurry vision, eye pain, swelling, or fever. If you have any of these symptoms along with increased eye discharge, especially if your eye is sealed closed, we recommend seeing a doctor.
How do I clean the discharge off my eyes?
Use a clean, warm facecloth to wipe the discharge from your eyes. If the discharge has sealed your eyes shut, hold the facecloth on your eyes for a few minutes until it is loosened up, then wipe it away. Dr. Mathys also recommends eyelid cleansing wipes, which are available over the counter at your local pharmacy. Don't use your fingers to clean your eyes, especially if you have an eye infection, as that can help spread the contagion.
Treating the underlying cause of unusual eye discharge can also help return it to its regular color and volume.
Eye discharge can be a bit of a nuisance, but if it is a sign of something serious, CEENTA's doctors are here for you.
This blog is for informational purposes only. For specific medical questions, please consult your physician. Dr. Mathys practices in CEENTA's SouthPark, Belmont, and Pineville offices. Do you have a concern about your eyes? Call 704-295-3000 to make an appointment with one of CEENTA's eye doctors. You can also request an appointment online or through myCEENTAchart.
---
You may also be interested in
---
Comments
Leave a Comment
---
Back to News