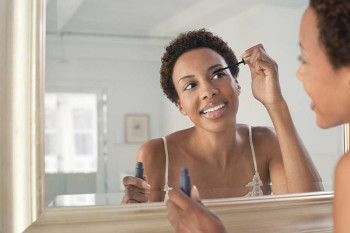 Your makeup makes your eyes look great. It highlights the color and helps your eyes stand out. But we don't want you to hurt your eyes while applying or wearing it. That's why we're going to discuss some important makeup-related health and hygiene information in today's blog.

Be careful of your cornea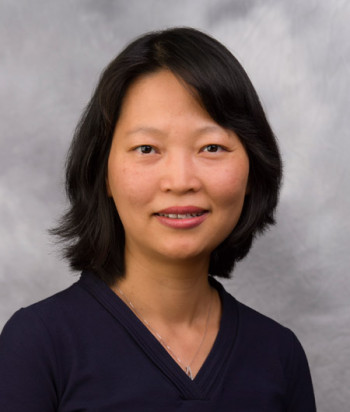 Cornea scratches are one concern. If you accidentally strike your eye with an application tool, or if heavy makeup gets in your eye, you may get a corneal abrasion. Artificial eyelashes can also be a concern, especially when the eyelash glue accidentally gets into the eye. This can cause cornea chemical burns, abrasions or infections, CEENTA Ophthalmologist Wei Huang, MD, PhD, said.
Corneal abrasions cause pain, the sensation of an object in the eye, bloodshot eyes, and light sensitivity. While most abrasions can be treated with lubricating drops or antibiotic drops, serious scratches might need antibiotic ointments, steroids, or even a special contact lens bandage. Fortunately, most abrasions heal completely, with no permanent vision loss.
The risk of infection
If your makeup is old, you don't store it properly, or you share it, there's a chance it can become contaminated. This, in turn, could cause an infection, like pink eye. Also, if you don't remove your makeup before you go to sleep, you run the chance of it getting into your eye and causing an infection.
If you get makeup on your contact lenses, it can not only damage the contact lens, but it can also cause an infection. Therefore, you want to be very careful you don't have makeup on your hands or get it on the lens when putting your lens in.
If you had certain eye surgeries such as LASIK, a cornea transplant, or glaucoma surgery, you need to be careful when applying eye makeup to avoid any accidental injury or increased risk of infection, Dr. Huang said.
Staying safe with makeup
To prevent makeup-related eye problems, make sure to replace your makeup regularly, especially if you've had a recent eye infection. Don't share it, especially with someone who has an eye infection. Make sure to apply makeup like eyeliner around the outside of your eyelashes. This will help you prevent scratching your eyes. Don't apply makeup while driving, as this will reduce the risk of you accidentally causing damage to your eye.
Staying away from eye makeup
If you are diagnosed with blepharitis or meibomian gland dysfunction you should limit or stop using eye makeup during treatment, as it makes lid hygiene more difficult, Dr. Huang said. Eyeliner and other makeup can block the openings of meibomian glands, especially if you don't thoroughly clean your eyelids and remove all traces of eye makeup before you sleep.
While eye makeup can make you look great, following these tips will help keep your eyes healthy, too. And if you do hurt your eye, don't hesitate to make an appointment with a CEENTA doctor.
This blog is for informational purposes only. For specific medical questions, please consult your doctor. Dr. Huang practices in our Huntersville, Statesville, and University offices. To make an appointment with an eye doctor near you, call 704-295-3000. You can also request an appointment online or through myCEENTAchart.
Learn how to safely apply cosmetics after cosmetic surgery in this blog.
Learn how to protect the skin around your eyes from the sun in this blog.
Makeup could be one cause of swollen eyelids. Learn about the others in this blog.
---
You may also be interested in
---
Leave a Comment
---
Back to News