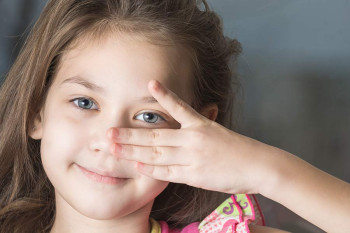 With review and feedback from CEENTA Ophthalmologist Duncan Berry, MD (Concord, Salisbury, University)

No parent wants their child to be ill, especially with something as serious as cancer. That is why we want to educate you about retinoblastoma, a retinal eye cancer found predominantly in children, and how something as simple as a photograph could be lifesaving.
What is the retina?
The retina is a light-sensitive layer in the back of the eye that contains highly evolved cells called rods and cones. It's divided into the central (macula) and the peripheral retina.
What is retinoblastoma?
Retinoblastoma is an eye cancer that begins in the retina. A tumor is formed when retina cells continue to grow and multiply instead of regularly dying and being replaced as healthy cells would. These cancers can spread in and around the eye, and even metastasize to spread to the brain and spine. While rare, it is the most common pediatric eye cancer. And although it is predominantly a childhood cancer, retinoblastomas are, rarely, found in adults, too.
What causes retinoblastoma?
This cancer is caused by a genetic mutation that can be inherited or, in many cases, occurs randomly without a family history.
What are the signs of retinoblastoma?
A common sign of retinoblastoma is when the retina looks white instead of red when a light is shined on it. This may be particularly noticeable in flash photography or video when the 'red eye' phenomenon is present in one eye and the other is white. Other signs are when the eyes are crossed or 'lazy' or appear to look in different directions, redness of the eye, and swelling of the eye.
How is eye cancer diagnosed?
Bring your child for regular eye exams, as early detection is important for treatment. If retinoblastoma is detected, your child's eye doctor may refer your child to an oncologist or other specialist.
How is eye cancer treated?
Treatments vary depending on the size and location of the tumor. Traditional cancer treatments like chemotherapy are options, as well as laser therapy and freezing treatment to the tumor. In some cases, surgery is necessary to remove the eye. While doctors will try to save your child's vision, in some cases it won't be possible. Fortunately, with prompt diagnosis and treatment, there is a low chance of life-threatening spread.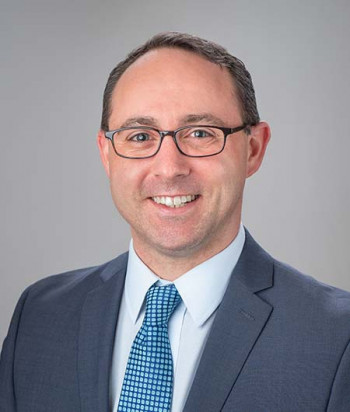 "While retinoblastoma is the most common pediatric eye cancer, advancements in diagnosis and treatment have resulted in a cure rate as high as 97 percent, which is the highest among all pediatric cancers," CEENTA Ophthalmologist and Retina Specialist Duncan Berry, MD, said.
If you think something is wrong with your child's eyes, don't hesitate to schedule an appointment with a CEENTA eye doctor. They'll make sure your child gets the treatment they deserve and that their vision is as healthy as possible for years to come.
This blog is for informational purposes only. For specific medical questions, please consult your doctor. Would you like an appointment with Dr. Berry? Call 704-295-3000. You can also schedule an appointment online or through myCEENTAchart.
---
You may also be interested in
---
Leave a Comment
---
Back to News