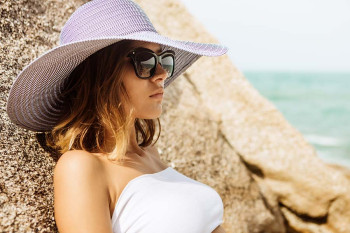 You love spending the day at the beach or pool. You don't let fun get in the way of safety, either. You make sure to apply sunblock all the time. Unfortunately, sometimes you miss a spot or two. Specifically, your eyelids and the tops of your ears, and they get sunburned. What happens when they do, and what can you do to prevent that?

What does the sun do to your skin?
The sun gives off ultraviolet rays, which can damage your skin if it absorbs too many of these rays. UV rays can do anything from discoloring your skin to causing it to prematurely age to causing sunburn or skin cancer.
Over 80 percent of skin cancers affect the head and neck. The skin around the eyes, especially where the lids and corners meet, has a predisposition to cancer.
The ears, because they are covered in skin, are as susceptible to sunburn as any other part of your body.
What are the signs of sunburn?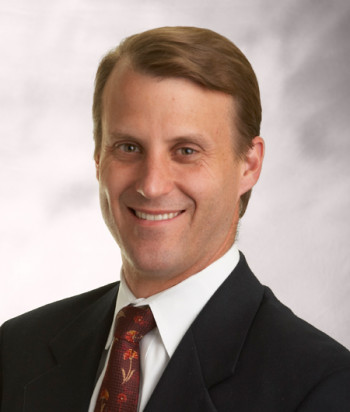 Sunburn, one of the most visible and obvious effects of too many UV rays, is characterized by redness, pain, tenderness, swelling, warm-feeling skin, blisters and, in severe cases, fever, nausea, and fatigue.
"The damage done by the sun today will manifest years later," CEENTA ENT doctor Michael Sicard, MD, said. "Avoidance is the best advice, particularly for the young."
How can I protect my skin?
Fortunately, sunscreen can significantly reduce the number of UV rays your skin absorbs. It's recommended that you apply sunscreen regularly as part of your daily routine. In general, it should be applied 30 minutes before going out in the sun and reapplied every two hours.
Be careful to avoid getting sunscreen in your eyes. If you do, it can cause a burning sensation and will need to be washed out.
What else can I do to protect myself?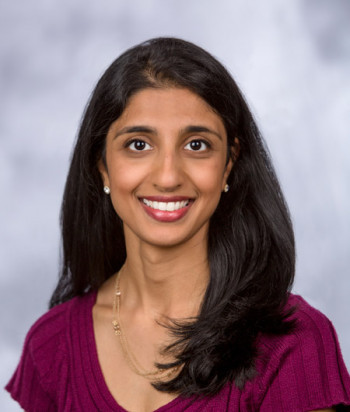 "As the summer sun heats up, don't forget to protect your eyes with sunglasses and a hat," CEENTA Ophthalmologist Usha Reddy, MD, said.

Sunglasses, especially wraparound sunglasses, provide extra protection. A large, wide-brimmed hat will not only cover your ears, but will protect your eyes, too.
We're here to help
If you have any concerns about the health of your eyes and ears and whether the sun has hurt them, don't hesitate to make an appointment with any of CEENTA's doctors. We want you to enjoy your time in the sun as much as we enjoy ours.
This blog is for informational purposes only. For specific medical questions, please consult your physician. Dr. Sicard practices in our Matthews office. Dr. Reddy practices in our Concord, Huntersville, and Statesville offices. To make an appointment with them or any of CEENTA's Eye or ENT doctors, call 704-295-3000. You can also request an appointment online or through myCEENTAchart.
---
You may also be interested in
---
Leave a Comment
---
Back to News