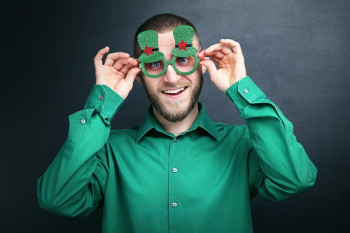 If you're going out for St. Patrick's Day this weekend, you're probably planning to celebrate with a drink. You may know that alcohol can affect your vision, but do you know how?

Alcohol's short-term effects on the eyes
Now, while a drink or two probably won't cause any problems, excessive drinking certainly will. A lot of the effects alcohol has on the eyes happen comparatively quickly, will go away after a while, and are probably what people think of when they talk about how drinking will affect their sight.
To start, patients with a tendency for double vision can experience increased double vision under the influence of alcohol. Alcohol also causes the iris to constrict or dilate at a much slower speed than normal. Alcohol also reduces the ability of the eye to adjust to brightness and light contrasts.
These are some of the reasons why drinking and driving is so dangerous. If your vision is blurred or doubled, you can't see your surroundings clearly and your reactions will be delayed. If your pupils don't constrict or dilate properly, you can't quickly adapt to oncoming headlights. If your contrast sensitivity is poor, driving in the rain, fog, or at night becomes difficult.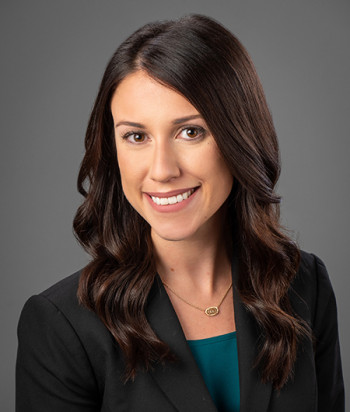 "Alcohol can elicit many different responses in the body, and the eyes are no exception," CEENTA Optometrist Nicole Rose, OD, said. "Please drink responsibly if you choose to drink, and do not drive if you have been drinking. Law enforcement officials are trained to look for these ocular signs and other signs when performing a sobriety test."
If you deal with migraines, alcohol can trigger one, which can result in blind spots, graying of vision, light patterns in your eyesight, or other visual aura symptoms.
Alcohol consumption can also cause eyelid twitching and dry eye. On a purely cosmetic point, drinking too much can cause the blood vessels in your eyes to expand, giving them a bloodshot appearance.
Alcohol's long-term effects on the eyes
Alcohol can cause long-term vision effects, too. For example, heavy alcohol consumption also affects the liver's ability to absorb vitamins, including vitamins A and B1, both of which are important to good eye health.
"Chronic alcoholism is often associated with malnutrition, which can cause toxic optic neuropathy and lead to permanent vision loss or blindness," Dr. Rose said. "If you or a loved-one suffer from alcoholism, please seek help from a professional."
If you're going to have fun this weekend, stay safe. We don't want you to be one of the unlucky ones who loses their vision, or worse, because of reckless alcohol consumption.
This blog is for informational purposes only. For specific medical questions, please consult your physician. Dr. Rose practices in our SouthPark office. Do you need an eye doctor? Call 704-295-3000. You can also schedule an appointment online or through myCEENTAchart.
---
You may also be interested in
---
Leave a Comment
---
Back to News