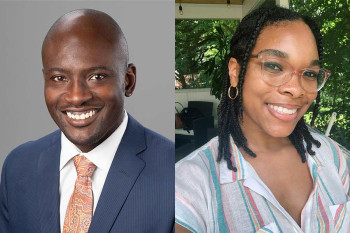 A recent social media post about a doctor who put his patient's hair in braids before surgery went viral, with hundreds of people commending the surgeon for his kindness and thoughtfulness. What you might not know was that doctor was CEENTA's own Jewel Greywoode, MD.
Dr. Greywoode, who joined CEENTA in 2019, is an ENT physician and facial plastic specialist who practices in our Uptown office. Not only does he treat patients of all ages in the Charlotte region, but he also provides volunteer cleft lip and palate surgery through Samaritan's Purse. He is one of nearly 140 CEENTA doctors providing compassionate care to people from all walks of life.
In her own words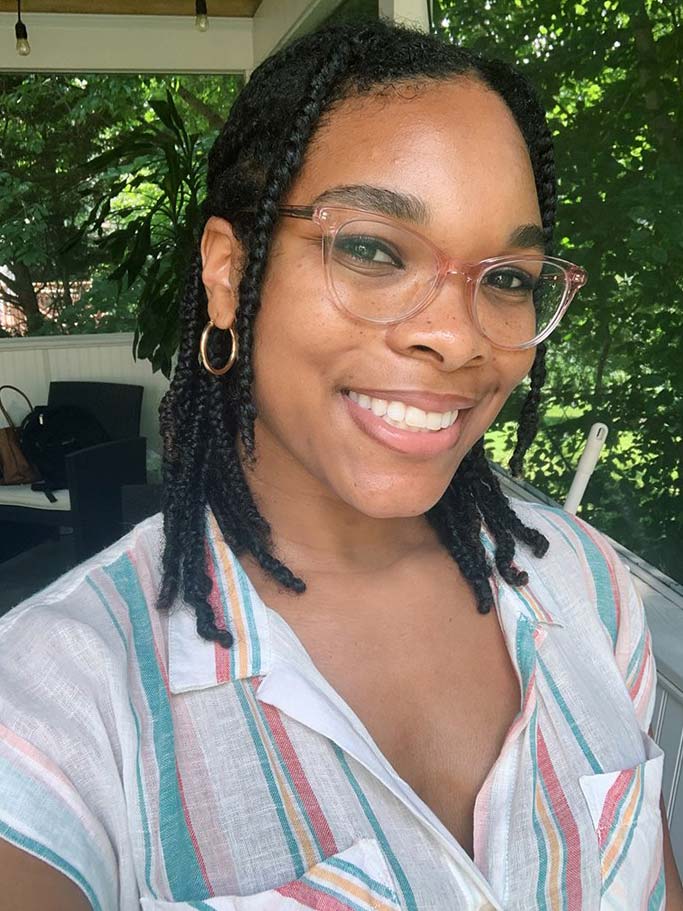 India Marshall was the patient who experienced Dr. Greywoode's most recent act of kindness and helped spread word of his wonderful gesture. She shared her experience with us:
"I had surgery on June 9 with Dr. Greywoode for benign bone growths known as osteomas. On the first day after my surgery, I touched my head and it felt like I had braids underneath my bandages. It wasn't until the second day, though, when I took off the bandages, that I saw them myself. I had just assumed the nurses had done them, since they were very helpful and nice. Having my hair in braids made everything easier for recovery, especially since I have a lot of hair and wear it naturally. I didn't think anything about it until I went to my post-op appointment and Dr. Greywoode mentioned he did my braids.
"The thing is, I had talked to him before I had the surgery and he was one of the few surgeons who really took into account that he didn't want to leave any unnecessary scars. He wanted to leave my face as unmarked as possible. I have seen three other surgeons for consultations and treatments in the past, and they would just say what they needed to do and leave it at that. But with Dr. Greywoode, he took in the need to preserve my hair and my looks before deciding on how he would approach my surgery. Sometimes in healthcare you feel like you're a number and you're in and out, but not with him.
"Before my procedure I went on CEENTA's web site and searched for facial plastic surgeons. I saw you had a new Black surgeon, and after reading his bio and seeing he had a lot of knowledge and experience, I made an appointment. All the time leading up to my procedure, people would tell me how nice he was, so he already had a good, consistent reputation."
Dr. Greywoode's thoughts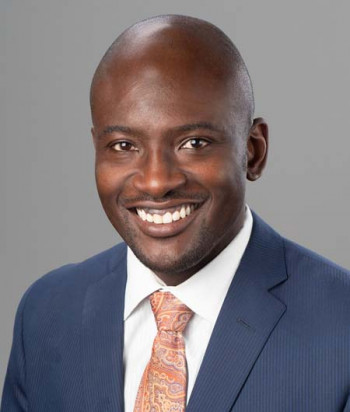 "When I have to make incisions in the scalp, I normally do my best to move hair out of the way to avoid shaving the head and, when long enough, braiding is the best method," Dr. Greywoode said. "When the hair is very thick and curly, as was the case with Mrs. Marshall, it is especially important, because a braid will protect her hair and prevent knots and tangles.
"I am overwhelmed by the response and appreciative. I was just doing what I normally do for all my patients. I think the reactions highlight the importance of treating each patient as an individual and doing what's best for them. In this particular instance, I have a unique perspective because I have daughters with hair that is very similar to hers and I know how important protecting the hair is."
Thank you, Dr. Greywoode, for demonstrating the compassionate care every physician at CEENTA strives to show our patients every day.
Dr. Greywoode sees patients in our Uptown office. To schedule an appointment with him, call 704-295-3000. You can also schedule an appointment online or through myCEENTAchart.
---
You may also be interested in
---
Leave a Comment
---
Back to News