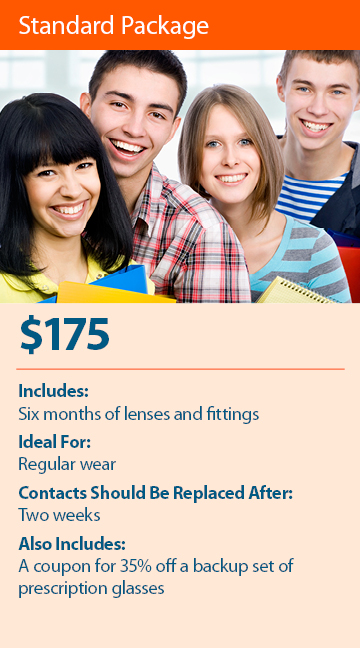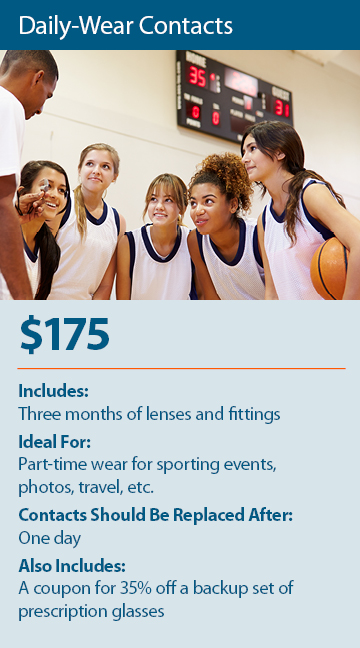 Whether they want to experiment with their style or change things up on the court this year, CEENTA has a contact lens package for your teen.
Charlotte Eye Ear Nose & Throat Associates, P.A. now offers discount contact lens packages for all teenagers between 13 and 19 years old who want to make the switch from glasses.
Both packages cost $175. However, the multi-use package will have six months of lenses, while the daily-wear package will only have three months of lenses. All pricing is based on standard visual corrections. Some restrictions apply.
Both plans will require more than one visit for new contact lens wearers. Often at least one follow-up visit is required to ensure a comfortable fit for a new wearer.
Patients who choose either of these plans will also receive a gift card for 35% off a backup pair of prescription glasses.
Mention the #CEENTAteens promotion when making your appointment and when speaking with your teen's ophthalmologist to get either of these promotional packages.