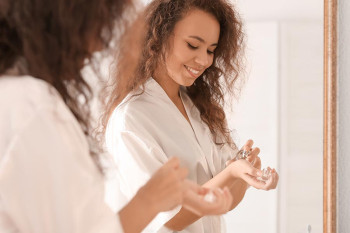 With review and feedback from ENT doctor Chad Kessler, MD (Rock Hill)

You found the perfect fragrance. It has an absolutely beautiful aroma and you can't wait to wear it yourself. But when you finally get home, the scent is all wrong. Did the store sell you the wrong perfume, or is there a reason why the scent is so different now?
Is my sense of smell an issue?
Molecules are released by substances around us. When they enter your nostrils, they can stimulate receptors located on the olfactory sensory neurons in the back of the nose. Those neurons send messages to your brain, which identifies the smell. Smells can also reach the sensory neurons through a channel that connects the top of the throat to the nose. For example, when you chew food, the molecules can stimulate those neurons.
Now, you must remember that the atmosphere of your home is not the same as the store. Therefore, the molecules in the air of the store, combined with the perfume, can create a different scent than the perfume plus the environment in your home.
How your body is a factor
But the air around you isn't the only thing that can affect the smell of your perfume. Your skin and body chemistry can also affect it. The pH balance of your skin, how dry or oily your skin is, your hormone levels, and even your diet are all believed to affect how your body reacts when perfume is applied. Therefore, a perfume may smell fantastic on your friend but smell wrong when the same amount of the exact same perfume is applied to your own skin.
Eau de toilette vs Eau de parfum and more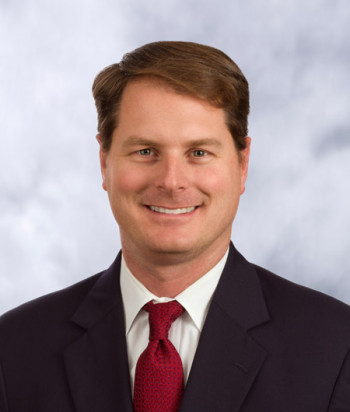 Sometimes, the concentration of oils in the fragrance can be a factor. Pure perfume has the highest concentration, followed by eau de parfum, eau de toilette, and eau de cologne. Therefore, if you find a scent you like, you'll want to ensure the oil concentration is best for your skin, for how long you want the scent to last, and more, CEENTA ENT doctor Chad Kessler, MD, said.
Make sure you can smell it
No matter how perfume reacts with your skin, you'll want to ensure you can smell it to the best of your abilities. If you are having any problems with your nose, don't hesitate to make an appointment with a CEENTA doctor. They'll help you smell as many perfumes or colognes as the people around you decide to wear.
This blog is for informational purposes only. For specific medical questions, please consult your doctor. Would you like an appointment with Dr. Kessler? Call 704-295-3000. You can also request an appointment online or through myCEENTAchart.
---
You may also be interested in
---
Leave a Comment
---
Back to News