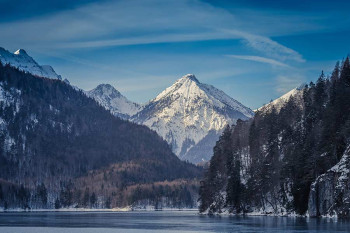 Good news: you got tickets to the football game. Bad news: they're very high up. They're so high up they're in the "nosebleed" seats. Sitting up there gives you plenty of time to wonder: why does being up high cause nosebleeds?

Climbing high
While you probably won't get a nosebleed sitting in the highest seats of a stadium, it is more of a concern if you are, say, a mountain climber.
Nosebleeds can be caused by being up in a very high altitude. As you climb higher, the amount of oxygen in the air decreases. This makes the air thinner and dryer, which can in turn cause the inside of your nose to crack and bleed.
Preventing a nosebleed before it starts
Try to keep your nose moist when you're at a high altitude. A saline nasal spray can help. Drinking a lot of water will help prevent your body from dehydrating, too. This can help prevent your nose from drying out and cracking.
Stopping a nosebleed while in high altitudes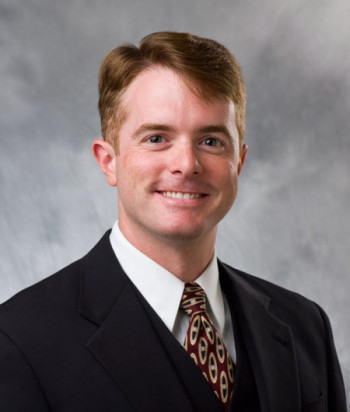 If you do get a nosebleed while at a high altitude, don't worry. Treating nosebleeds is the same no matter what altitude you're at. First, sit upright or leaning slightly forward. Firmly pinch your lower nose, below the upper bony part. Use a tissue or, if your nose is bleeding heavily, a paper towel or even a facecloth. Hold your nose for 10-15 minutes. If it continues to bleed, hold it for another 10-15 minutes. If you need help stopping the bleeding, an over-the-counter nasal spray could help, CEENTA ENT doctor Michael Falcone, MD, said. These sprays cause blood vessels to contract, which can help the bleeding stop.
Don't put anything up your nose. Don't lean back, since blood could flow down your throat or even into your lungs.
Once it's done bleeding, put some sort of antiseptic moisturizing ointment on the inside of your nose for two weeks, Dr. Falcone said. Avoid blowing your nose for at least 12 hours and don't aggravate it for two weeks.
A nosebleed can be a nuisance no matter what elevation you're at, but CEENTA's down-to-Earth doctors are here if you need them.
This blog is for informational purposes only. For specific medical questions, please consult your physician. Dr. Falcone practices in CEENTA's University office. Would you like to make an appointment with him or an ENT doctor near you? Call 704-295-3000. You can also request an appointment online or through myCEENTAchart.
---
You may also be interested in
---
Leave a Comment
---
Back to News