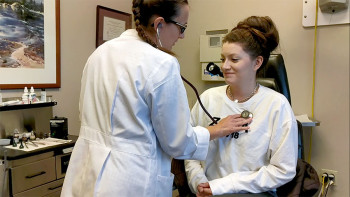 With review and contributions from Physician Assistant Christine Koval, PA-C (Matthews)

Have you ever woken up with a sore throat and needed an appointment with a doctor? Instead of a physician, you may have been examined by a physician assistant, also known as a PA. The PA did a great job, but you left wondering, what is the difference between a physician and a PA? In honor of Physician Assistant Week, we'd like to tell you all about these valuable medical professionals.
What does a physician assistant do?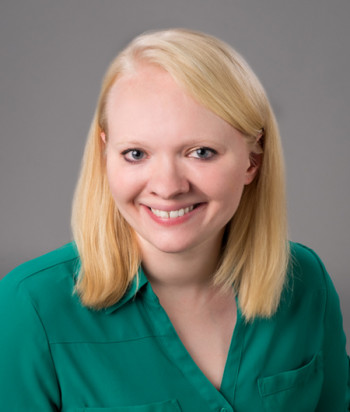 A PA is a medical professional who obtains medical histories, examines patients, diagnoses illness, orders and interprets diagnostic tests, develops and manages treatment plans, and prescribes medications. Many PAs are also trained to perform in-office procedures or assist in surgery, CEENTA Physician Assistant Christine Koval, PA-C, said.
What type of education does a PA need?
PAs receive training under the medical model similar to doctors. After receiving their bachelor's degree, a physician assistant needs a master's degree in physician assistant studies and must complete a one-year clinical rotation. They must also pass a national certification exam and be licensed by the state medical boards. Finally, they need to pass a national re-certification exam every few years.
What is the difference between a doctor and a physician assistant?
Doctors must go to medical school and have a residency before they practice medicine. Some doctors also obtain a fellowship, where they receive specialty training in a particular area of interest. While doctors usually spend their career in one particular area, PAs can change the field in which they practice if they desire, each time being trained by their supervising physicians, Ms. Koval said.
As far as practicing medicine, doctors and PAs can do many of the same things. However, doctors can work independently while, in most cases, a physician assistant is assigned to work in conjunction with a specific medical doctor, even if they don't treat the same patients.
Also, physicians are licensed to perform surgery, while PAs are only allowed to assist in surgery. They cannot perform it themselves.
CEENTA has nearly 20 physician assistants working with ear, nose, and throat doctors throughout North and South Carolina. If you need ENT care, especially if you call before 2 p.m. for one of our same-day ENT appointments, you can see one of our PAs and know you're getting the same premier care you would get from a physician.
This blog is for informational purposes only. For specific medical questions, please consult your doctor. To make an appointment at CEENTA, call 704-295-3000. You can also request an appointment online or through myCEENTAchart.
---
---
Leave a Comment
---
Back to News