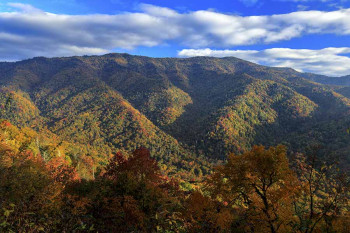 As a patient of CEENTA's eye doctors, we know you value your eyes and how much of the Carolinas' natural splendor you can see with them. That's why we put together a list of beautiful things to see and places to visit within a few hours' drive of Charlotte.

Caesar's Head State Park
Located a little more than two hours west of Charlotte, just over the South Carolina side of the border, this park boasts not only beautiful rock formations, but five waterfalls, too. The main attraction is the Raven Cliff Falls, which can be viewed from a suspension bridge, giving your eyes a spectacular treat.
Great Smoky Mountains National Park
One of the most popular national parks in America, the Great Smoky Mountains sit on the border between North Carolina and Tennessee. If you love nature, this is the place to be. There are plenty of hiking opportunities and plenty of beautiful areas to drive through. The greenery is absolutely amazing in the warmer months, and the explosion of colors as the leaves change in the autumn is truly a sight to behold.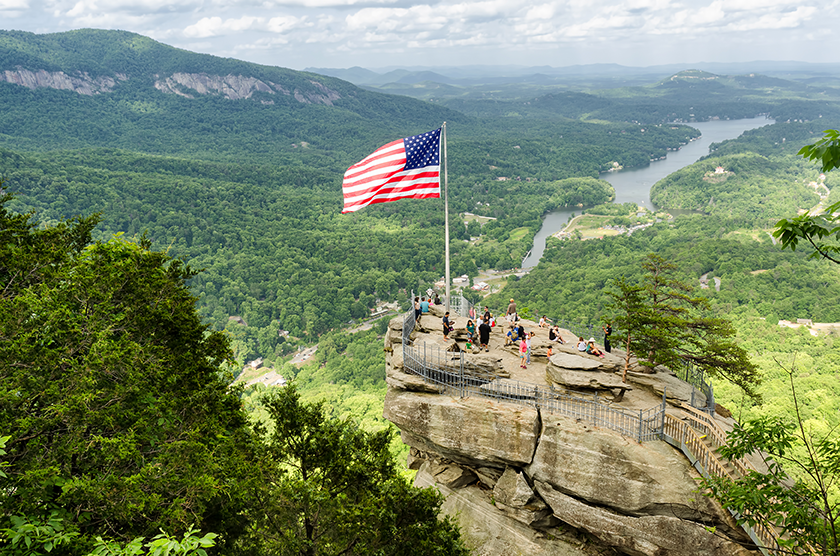 Lake Lure/Chimney Rock
Located less than two hours west of Charlotte on your way to Asheville, Lake Lure is a beautiful manmade lake in the foothills of the Blue Ridge Mountains. There are plenty of places to walk or take hikes, and you can see a number of spots where famous movies have been filmed. From Chimney Rock you'll have an incredible view of not just the lake, but nearby Hickory Nut Gorge, too.
Mount Mitchell State Park
Mount Mitchell is the highest point in the east, so if you're looking to use your eyes to check out some beautiful views, there are worse places to be. On clear days you can see as far as 85 miles. Because the temperatures are cool year-round, you'll get a chance to see plants and animals more common to the northeast and Canada than the Carolinas.
Rainbow Falls
Located in Cleveland, SC, about two hours west of Charlotte and 30 minutes northwest of Greenville, Rainbow Falls is a beautiful 140-foot waterfall and is truly a sight to behold. One thing to note, though, is the trail to the falls is a little more than four miles long and is a bit difficult – including a few shallow river crossings and climbing over rocks – so it is really only recommended for experienced hikers.
Uwharrie National Forest
About an hour east of Charlotte is the Uwharrie National Forest. Here you can take a hike through the woods and view a variety of plants and wildlife. If you prefer the view of water, you can stop by Badin Lake, where you can go boating or camp alongside the lake.
Charlotte's Parks
Sometimes you don't want to have to take a day trip to enjoy a little green beauty. The parks dotted around Charlotte offer people who live and work here green oases of calm where they can look at fountains, plants, birds, and more. Freedom Park, Romare Bearden Park, and Marshall Park are just a few of the many the city has to offer.
If you want to make sure your eyes are clear and healthy before making a trip to see any of these natural beauties, you can make an appointment at any of our North Carolina offices that offer eye care services. To make an appointment, call 704-295-3000.
---
You may also be interested in
---
Leave a Comment
---
Back to News