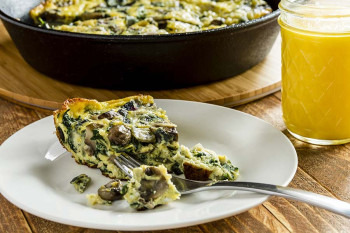 Breakfast is the most important meal of the day, so while you're charging up your body for the day's activities, why not also take the time to make sure your breakfast is keeping your eyes healthy, too?

What can vitamins do for you?
Vitamins and antioxidants in the foods we eat can have a significant health benefits for the eyes and may even protect against some eye diseases.
Several vitamins have been shown to have potential protective effects against age-related macular degeneration, a disease of the retina in the back of the eye. The retina is a tissue in the eye that has light receptors (called photoreceptors) that create the images we see, almost like film in a camera. In macular degeneration, the light receptors in the center part of the retina (called the macula) break down and this can lead to central vision loss. Multiple studies have found that vitamins such as zinc, beta-carotene, vitamin E, and anti-oxidants such as lutein and zeaxanthin can protect these light receptors and potentially reduce a patient's risks of macular degeneration. Green leafy vegetables, certain fruits like oranges and blueberries, and other foods like eggs are good sources of these vitamins. Adding things like kale or spinach to an omelet is one idea for making a good meal for eye health. Adding a glass of orange juice to breakfast is another healthy option.
Drive away dry eye
Another common problem that affects our eye health is dry eye. Several recent studies have shown that deficiencies in certain nutrients, such as omega-3 fatty acids and Beta-carotene/Vitamin A may actually make dry eye worse. Adding these nutrients to your diet may actually improve and treat dry eye symptoms. Omega 3 fatty acids and Vitamin A have particularly been shown to help. Flax seeds and walnuts are good sources of Omega-3 fatty acids. Vegetables such as carrots, kale, broccoli and sweet potatoes are a good source of Vitamin A.
Care for the cornea
Certain vitamins like Vitamin A may also help other parts of the eye like the cornea and the lens. Vitamin A is thought to help protect and support the cornea, the clear front part of the eye that is responsible for most of the focusing power of the eye. Anti-oxidants like Vitamin C, Vitamin E and zinc may also protect the lens of the eye. Some studies even suggest that these vitamins may slow the development of cataracts, a clouding of the lens in the eye that can develop with aging.
How to get those vitamins
Smoothies are another great way to get nutrients first thing in the morning. Blueberries and peaches are a good source of vitamins C and E. Mangoes, oranges, avocados, and spinach all have lutein. Flaxseed is also good source of Omega-3 fatty acids, and bananas are high in beta-carotene. A few of your favorite of these ingredients blended together can not only be a great start to your day, but can help keep your eyes healthy, too.
Protect against diabetes, too
A healthy breakfast is especially good for the eye health of diabetic patients. Eating a good breakfast can stimulate our body's metabolism and reduce the risk of obesity and insulin resistance. Insulin resistance is a medical condition where the body produces insulin, but the tissues do not properly respond to it, resulting in high blood sugar levels. This can lead to diabetes. Diabetes can lead to eye disease and permanent eye damage if left untreated. Patients can develop several eye problems, including diabetic retinopathy, cataract, glaucoma, and double vision.
While studies are still underway over which breakfast foods are best to prevent diabetic complications, investigations indicate that high-fiber, whole-grain cereal is particularly effective.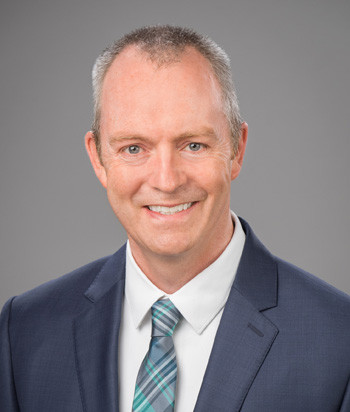 "More and more studies are showing the value of good nutrition for our everyday health," CEENTA Ophthalmologist Ernest Bhend, MD, said. "Being able to possibly reduce the risks of, or even treat, certain diseases with nutrients and vitamins is very exciting for our patients."
No matter how busy your morning is, take time to eat breakfast. The few minutes you spend each day can keep your eyes healthy for years to come.
If you want your eyes examined by Dr. Bhend or an eye doctor at one of CEENTA's North Carolina offices with eye care service, call 704-295-3000.
Would you like to learn how to spot fresh fruits and vegetables? Click here!
Did you know shellfish can be good for your eyes? Click here to learn more!
Did you know some food and drink can help you fall asleep? Click here to learn more!
---
Leave a Comment
---
Back to News