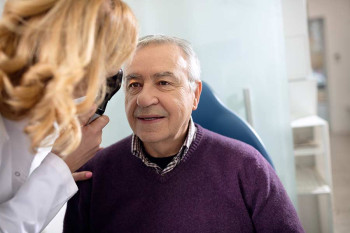 A recent study determined there may be a significant link between diabetic retinopathy, age-related macular degeneration, or glaucoma and the development of Alzheimer's disease. According to this study, patients with any of these three conditions may be more likely to develop Alzheimer's compared to patients without these conditions.

What is diabetic retinopathy?
Diabetic retinopathy is the leading cause of vision loss in working-age adults. Patients with longstanding diabetes are at risk of developing diabetic retinopathy. It occurs when blood vessels in the retina change due to exposure to high blood sugar. The altered blood vessels can become leaky and cause swelling in the retina. In more serious cases, the blood vessels can close off, leading to permanent vision loss. Sometimes abnormal new blood vessels grow on the surface of the retina and can cause bleeding in the eye or even a retinal detachment, which can result in severe vision loss.
What is macular degeneration?
Age-related macular degeneration is the leading cause of irreversible blindness in people over age 60 in the United States. It can develop in people as young as 40, and occurs more commonly in people with a family history of AMD. Dry AMD is caused by degeneration of the outer layers of the retina. Wet AMD is when abnormal blood vessels develop in or under the retina, which can leak fluid and blood. This can result in scarring and irreversible loss of reading and driving vision.
What is glaucoma?
Glaucoma is an optic nerve disease. The optic nerve is made up of many nerve fibers and is the "cable" that transmits images you see from the eye to the brain. Glaucoma damages these fibers, and this can cause blind spots and vision loss if left untreated. It is often, but not always, caused by a buildup of pressure in the eye when fluid cannot drain properly.
Other important points
It is not yet known what the relationship is between these eye diseases and Alzheimer's. However, doctors should note if a patient does have one of these conditions, so they can ask the patient and family members about memory concerns.
One condition that does not have a link to Alzheimer's notably, is cataracts.
It's also important to note that just because someone has one of these conditions, it doesn't mean they are guaranteed to develop Alzheimer's.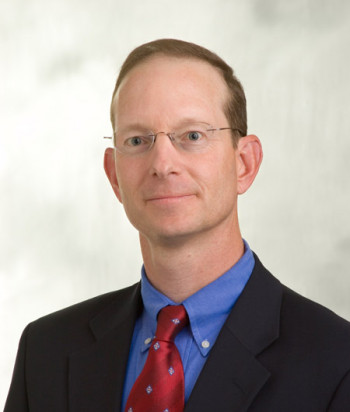 "This study looked for a correlation between common ocular disorders in the elderly and development of Alzheimer's disease," CEENTA vitreoretinal specialist Andrew Antoszyk, MD, said. "You have to be careful in interpreting correlative studies because there may be no true link among the variables being investigated. Randomized controlled clinical trials are needed to determine if these disorders are helpful in predicting who is at risk for developing Alzheimer's disease."
If you think you or a loved one has any of these eye conditions, make an appointment with one of CEENTA's eye doctors.
This blog is for informational purposes only. For specific medical questions, please consult your physician. Dr. Antoszyk practices in our SouthPark and Statesville offices. To make an appointment with him or any of CEENTA's eye doctors, call 704-295-3000. You can also request an appointment online or through myCEENTAchart.
---
You may also be interested in
---
Leave a Comment
---
Back to News