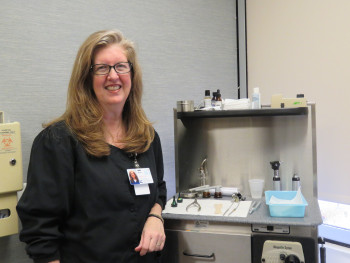 When you go to a doctor's appointment, you'll almost certainly be seen by a medical assistant who does some prep work before the doctor joins you. Some doctors even have the same assistants for years, and you'll get to know them as well as your physician. But who are these medical assistants and what is it like to be one at CEENTA? Today we'll learn all about it from Rita Jamison, RN.

Life as a medical assistant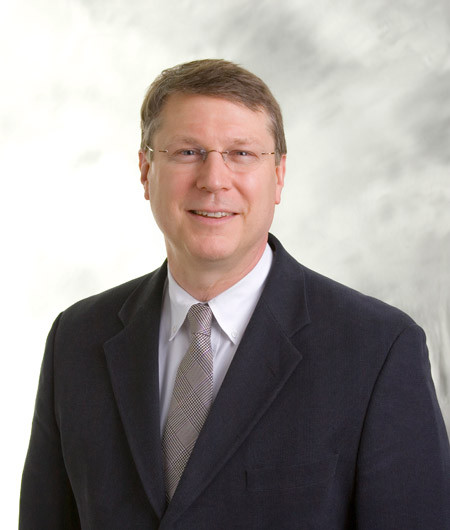 Rita has worked for ENT doctor Kenneth Compton, MD, for 32 years, and those many years working together have helped them become a great team. They are such a great team that Rita can anticipate Dr. Compton's requests even before he makes them.
Being partnered with the same doctor for so many years gives Rita the opportunity to see the same patients over a long period of time, becoming as friendly with them as anyone she might see outside the office.
Rita likes being an ENT nurse. As Dr. Compton's assistant she is responsible for patient care – which includes sterilizing instruments, giving injections, assisting with in-office surgical procedures, answering myCEENTAchart questions, triaging patient phone calls, providing pre- and post-op patient instructions, ordering supplies, maintaining OSHA logs, and scribing for Dr. Compton.
She feels her most important duty, though, is being the patients' advocate. When patients leave the office, she makes sure they understand their diagnosis and the treatment plan Dr. Compton has suggested.
Most medical assistants at CEENTA aren't registered nurses, but they still perform many of the duties Rita does. Those who do have nursing degrees or the proper certifications, though, can perform tasks like patient injections.
Rita graduated from Presbyterian Hospital School of Nursing and started her career as a pediatric nurse, working at Presbyterian Hospital – now known as Novant Health Presbyterian Medical Center – in the newborn intensive care unit and on the pediatric floor. She left hospital nursing and became an office nurse in order to spend more time with her family. In 1984 she went to work for Randolph ENT, where she met Dr. Compton when he joined the practice in 1986. Randolph ENT merged with CEENTA in 1999.
Rita loves her working environments at both SouthPark and Pineville, too.
"We have a great team," she said. "Everyone is willing to help each other."
On top of the daily care they give patients, Rita also loves CEENTAcares, CEENTA's charitable arm. Each year the employees nominate and vote for a charity they would like CEENTA to team up with. Then, throughout the year, CEENTAcares holds a number of fundraisers – including an annual golf tournament and other, smaller fundraisers.
This year, CEENTAcares' charitable partner is the American Cancer Society. In 2016, the charity was the Alzheimer's Association, for which CEENTAcares raised more than $35,000.
"That was very special to me because my mom was diagnosed with Alzheimer's in 2014," she said.
Visit our Careers page for a complete list of our open positions or to join CEENTA's Talent Community.
---
You may also be interested in
---
Leave a Comment
---
Back to News