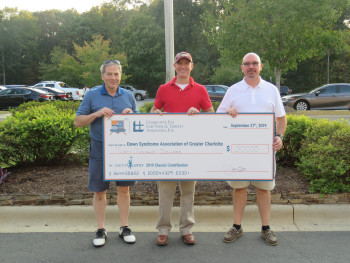 CEENTA and nearly 70 golfers raised green on the green, collecting $30,000 for support of families with Down syndrome during the CEENTAcares Classic Golf Tournament Friday, Sept. 27, at Olde Sycamore Golf Plantation.

CEENTAcares – CEENTA's charitable branch – is raising money for the Down Syndrome Association of Greater Charlotte this year. The DSA of Greater Charlotte serves 10 North Carolina counties and two South Carolina counties. It is a non-profit, family support organization whose goal is to enable individuals with Down syndrome to reach their full potential and improve their quality of life through education, social programs, and community partnerships.
Money was raised through player signups, fundraising at the tournament, sponsorships from 10 businesses, and individual contributions. Platinum sponsors were Epic and Oticon. Gold sponsors were Fuel Medical; Johnston, Allison, & Hord, PA; KLS Financial Services; and Mako Medical. Silver sponsors were OOGP and Phonak. Bronze Sponsors were Boingo Graphics; the Charlotte Hornets; Coatings 2000; Jason's Deli; and Providence Anesthesiology Associates.
CEENTAcares members thought the day went well.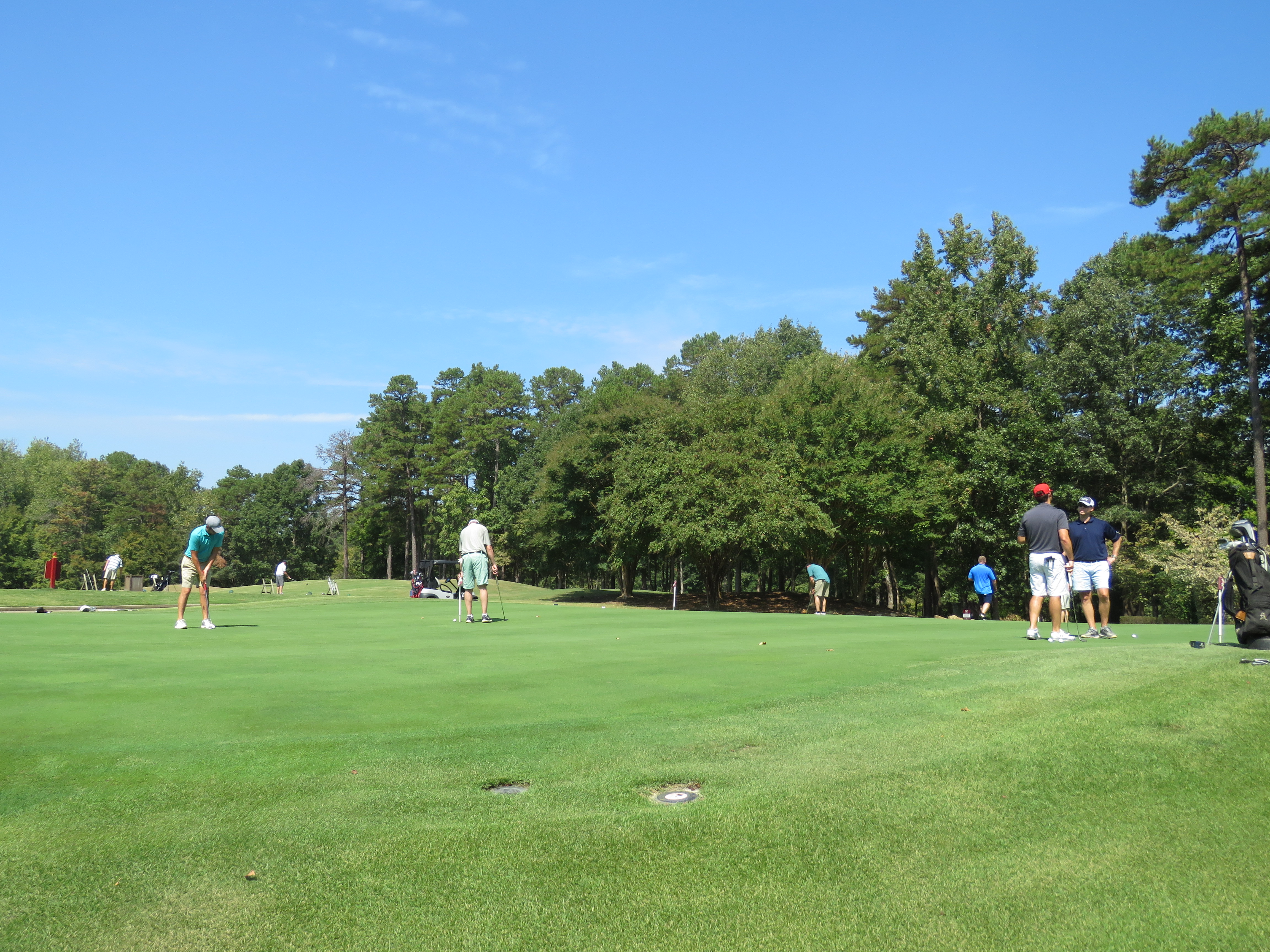 "This is our tenth annual CEENTAcares Classic charity golf tournament, and once again we are thankful to our providers, vendors, and staff for another great year," CEENTAcares committee member Jay Russell said. "We are very grateful for the support we have from CEENTA, as this was another opportunity to make a significant donation to our charity partner."
In addition to the golf tournament, CEENTAcares has raffles and denim days – special days where CEENTA employees pay to wear jeans to work – to raise funds. All the funds raised this year will be given to the DSA of Greater Charlotte at the end of the year. So far this year, CEENTAcares has raised $34,000.
Now in its twelfth year of fundraising, CEENTAcares becomes an active partner with different organizations that make a difference in the community and also tie into CEENTA's healthcare mission. CEENTA's Eye and ENT doctors are specially trained to care for patients with Down syndrome.
In previous years CEENTAcares has raised money for the American Cancer Society, the Alzheimer's Association, the Pediatric Brain Tumor Foundation, the Second Harvest Food Bank, the Wounded Warrior Project, A Child's Place, and the American Diabetes Association.
---
You may also be interested in
---
Leave a Comment
---
Back to News