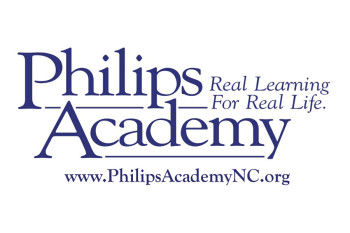 CEENTA is proud to announce it has partnered with Philips Academy for their 2020 fundraising efforts.

Every year CEENTA, through its charitable arm CEENTAcares, raises money for an organization that makes a difference in the community and ties into CEENTA's healthcare mission.
Philips Academy is a private non-profit school for middle and high school students with complex language, learning and/or cognitive disabilities, as well as autism spectrum disorders or developmental disabilities. Their mission is to provide students with the academic, occupational, and social skills needed to be self-reliant, confident, and contributing members of their communities. Their purposeful programs ensure students transition successfully into their community through Individualized Education Plans, job portfolios, and strong community and parent/guardian involvement. Philips Academy also offers a post-secondary program for highly motivated young adults who want to continue their education in areas of vocational/career skills and independent living.
CEENTA's doctors are specially trained to treat patients with those special needs.
"The staff and physicians of Charlotte Eye Ear Nose & Throat Associates, PA are excited to be partnering with Philips Academy for our 2020 CEENTAcares campaign," CEENTAcares committee member Bruce Marshman said.
CEENTAcares has a number of fundraising events throughout the year, including denim days, raffles, and the annual CEENTAcares Classic Golf Tournament. And this year they will have a new, special fundraiser.
"Several of our committee members had the opportunity to tour the academy last week and meet the students and teachers," Mr. Marshman said. "We witnessed one of the Academy's life skills programs, where the students learn to make coffee. They grind their own coffee beans donated from local coffee roasters, add flavors, and complete the packaging process for their own coffee brand. We will be offering these coffees for sale to our staff as part of our commitment to partnering with Philips Academy. 2020 is going to be a fun year for CEENTAcares!"
Previous fundraising partners have included the Down Syndrome Association of Greater Charlotte, the American Cancer Society, the American Diabetes Association, and the Alzheimer's Association.
To learn more about Philips Academy, visit their web site.
---
You may also be interested in
---
Leave a Comment
---
Back to News