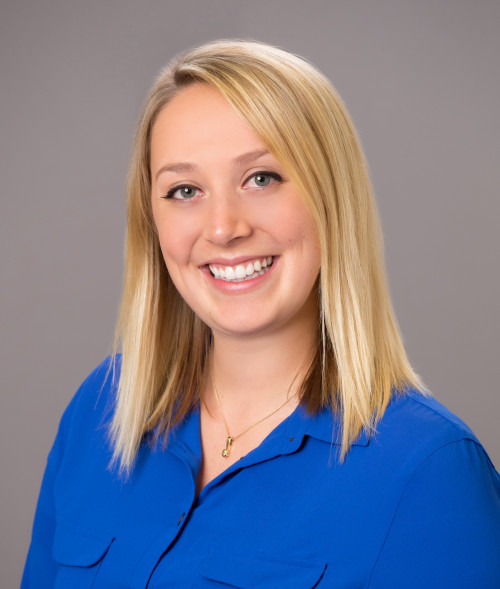 Schedule an Appointment
Refer a Friend
Enter an email address below to share the provider's page with someone you know.
Biography
Dr. Courtney Matthews was born and raised in northeast Ohio. She received her Bachelor of Arts (B.A.) in Speech and Hearing Science from The Ohio State University in Columbus, Ohio and her Doctor of Audiology (Au.D.) degree from the University of South Florida in Tampa, Florida. During her graduate studies Dr. Matthews worked as a research assistant examining the relationship between hearing and cognition and investigating potential auditory biomarkers for cognitive decline. She completed her 4th-year Au.D. externship at the USF Aural Rehabilitation and Clinical Trials (ARCT) Lab, the USF Hearing Clinic, and the Bay Pines VA Hospital. This comprehensive experience allowed her to strengthen her clinical skills as well as her research skills.
Dr. Matthews is a licensed audiologist in both Florida and North Carolina and is a fellow of the American Academy of Audiology (FAAA). In her free time Dr. Matthews enjoys traveling, spending time with friends and family, and cheering on any Ohio State sports team. Professionally, she enjoys providing comprehensive hearing healthcare to patients of all ages.
Dr. Matthews practices in our Blakeney (5933 Blakeney Park Drive, Suite 200, Charlotte, NC) office. To make an appointment with her, call 704-295-3000. You can also request an appointment online or through myCEENTAchart.

---
Education & Fellowship
Undergraduate
Bachelor of Arts in Speech and Hearing Science with Research Distinction, The Ohio State University, Columbus, OH, 2012
Doctorate
Doctor of Audiology, University of South Florida, Tampa, FL, 2016
Externships
University of South Florida Hearing Clinic, 2015-2016
Bay Pines Veterans Affairs Medical Center, 2015-2016

---