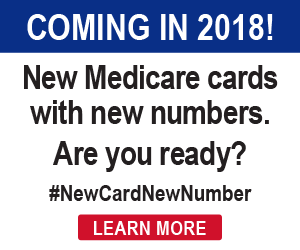 Botulinum toxin A (BOTOX®) injections have been performed for the treatment of Spasmodic Dysphonia (SD) for over 20 years. The safety and efficacy of this procedure has been extensively documented in the medical literature. These injections help control the vocal spasms associated with SD by temporarily weakening the vocal fold muscles enough to allow smoother voicing. Once the injection wears off, the voice begins to spasm again and another injection is required (typically, every 3 months).
More information about the use of BOTOX® in treating SD can be obtained by visiting the website for the National Spasmodic Dysphonia Association, (www.dysphonia.org) a nonprofit group dedicated to the needs of those with spasmodic dysphonia. Patients may also find it helpful to speak to others with SD about their diagnosis, symptoms and treatment options, and are encouraged to contact the local SD support group through its leader, Mary Bifaro – 704.846.3519 or pbifaro@carolina.rr.com.
BOTOX® injections are offered one Friday each month, alternating between Dr. Klotz and Dr. Kamerer throughout the year. Injections are performed in the EEG lab (704.384.0063) of Novant Health Presbyterian Medical Center (formerly Presbyterian Hospital) located at 200 Hawthorne Lane, Charlotte NC, 28204 (www.novanthealth.org). After parking in the visitor parking deck, take the courtyard elevators to the 6th floor, proceed left and the EEG waiting room is on your right. Appointments are scheduled every 10 minutes and generally proceed in a timely fashion. Patients may make an appointment for a BOTOX® injection by calling Presbyterian's central scheduling office – 704.384.4177.
BOTOX Injections for 2016
All at Presbyterian Hospital in Neurophysiology – 6th Floor
January 13, 2017/ Dr. Donald Kamerer
February 17, 2017/ Dr. Darrell Klotz
March 17, 2017/ Dr. Donald Kamerer
April 21, 2017/ Dr. Darrell Klotz
May 12, 2017/ Dr. Donald Kamerer
June 16, 2017/ Dr. Darrell Klotz
July 14, 2017/ Dr. Donald Kamerer
August 18, 2017/ Dr. Darrell Klotz
September 15, 2017/ Dr. Donald Kamerer
October 20, 2017/ Dr. Darrell Klotz
November 10, 2017/ Dr. Donald Kamerer
December 15, 2017/ Dr. Darrell Klotz