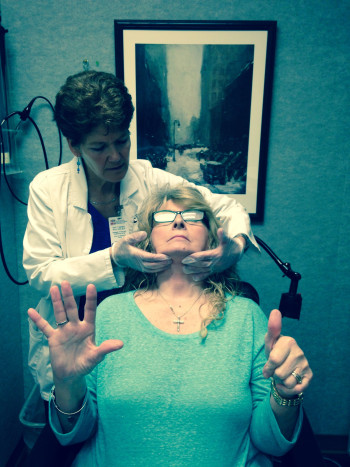 Charlotte Eye Ear Nose & Throat Associates, P.A. voice and swallowing specialists and other speech language pathologists learned a new therapeutic intervention to address difficult voice and swallowing issues earlier this month.
Myofascial release
Myofascial release is a therapy technique where pressure is applied to an area where the muscles have tightened, which sends a message to the brain to relax the tension, said CEENTA Voice & Swallowing director Terri Gerlach.
Myofascial release helps treat patients with muscle tension dysphonia – stressful or strenuous overuse of the voice – which can be caused by many things. In one recent clinical case, a patient had severe weakness of one vocal cord and minor weakness in the other, so her throat muscles were straining to compensate for the vocal cord weakness.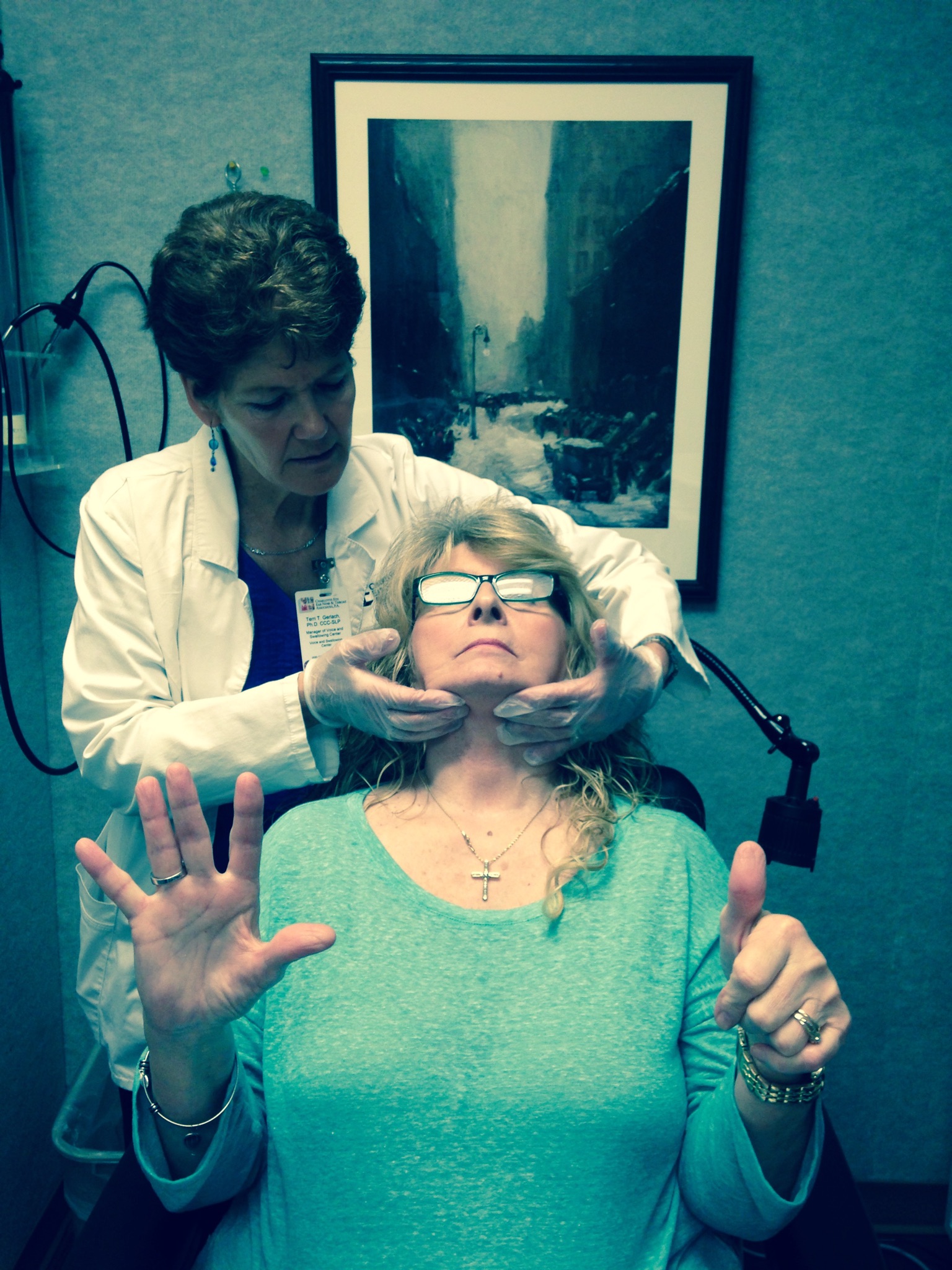 This treatment is also good for people with voice and swallowing disorders caused by head and neck cancer treatment, Gerlach said. These patients have gone through radiation, chemotherapy, and surgery, all of which reduce their abilities to swallow.
During the treatment the therapist finds the place where the patient has discomfort through tightened muscles and applies pressure for 60-90 seconds, Gerlach said. This sends a message to the brain through a neurological feedback loop to relax the tension.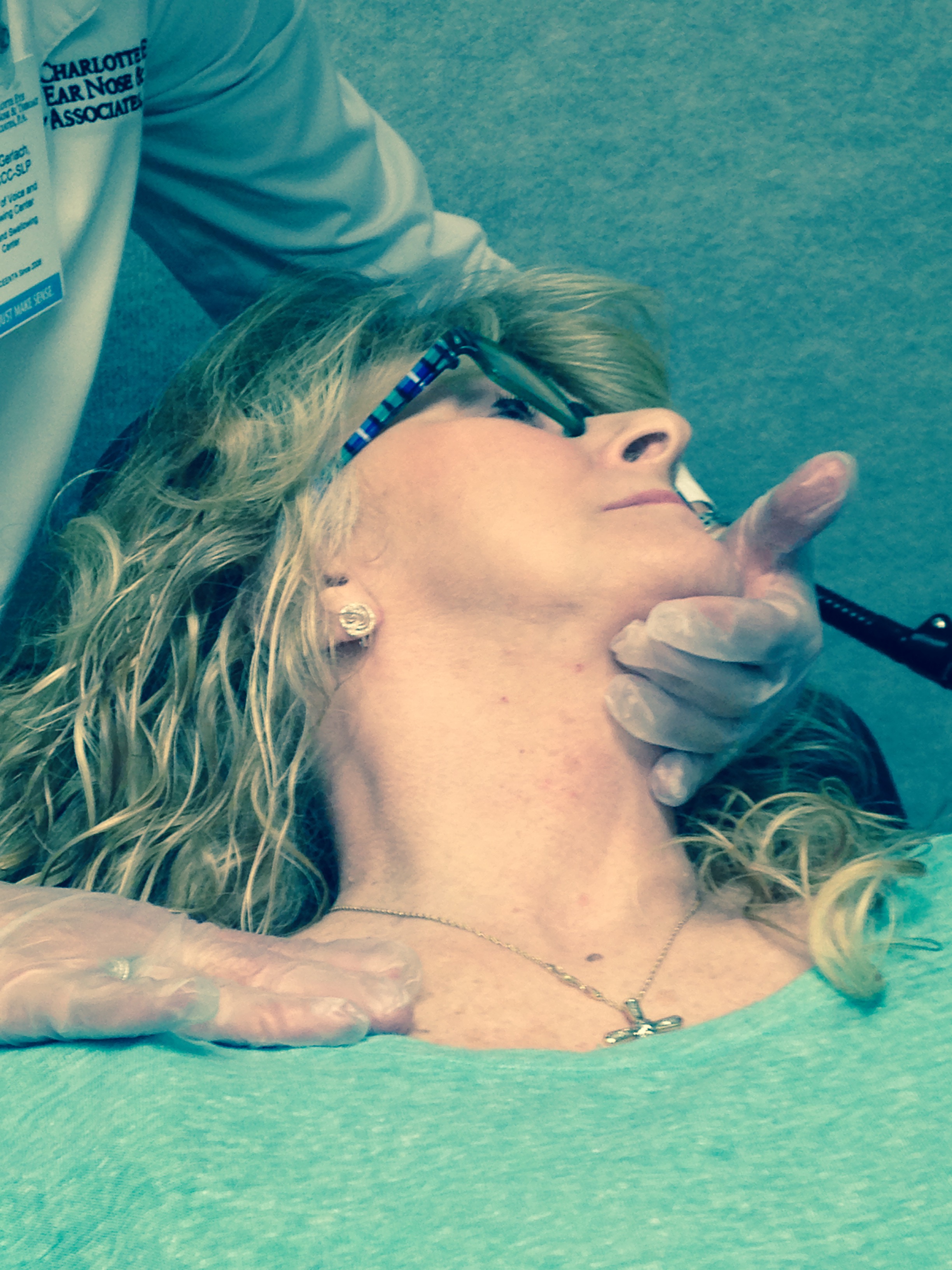 The therapy incorporates patient feedback where they rate on a scale of 1 -10 the amount of pressure or pain they feel and at what level they are ok with, so that nothing is done that makes the patient uncomfortable, Gerlach said. Their feedback tells the therapist where they should go to work next.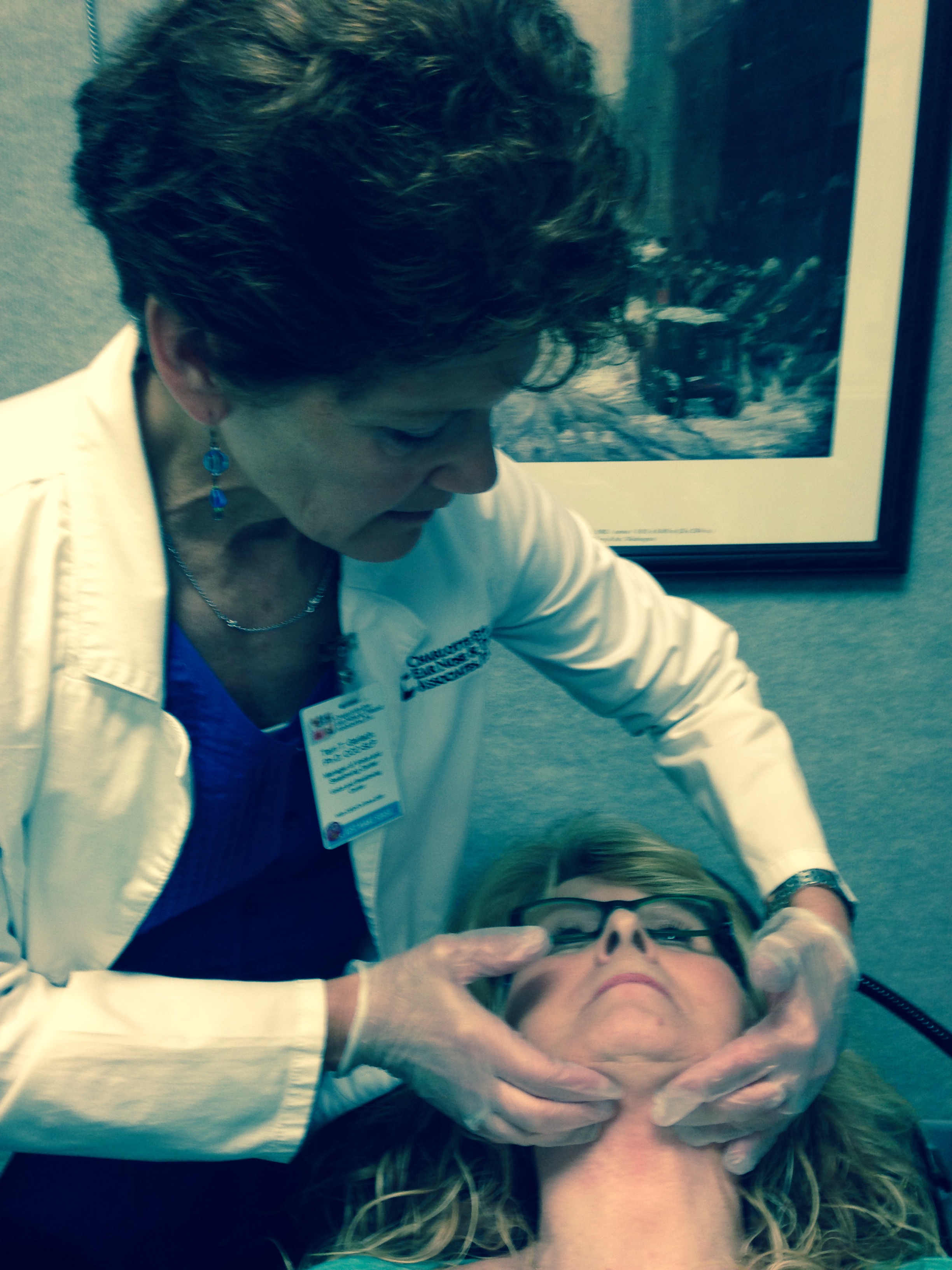 No surgery or medicine is involved.
The procedure is new here at CEENTA, but has already been regularly incorporated into voice and swallowing therapy sessions.
Myofascial release was developed in the 1960s, but has evolved over the years to be used in this more individualized manner.
The seminar was spearheaded by instructor Walt Fritz. He has practiced myofascial release therapy since 1992, but started developing this head and neck work three years ago.
Forty speech pathologists from around the country and the world came to CEENTA to take part in this seminar. One researcher came from Hong Kong. Others came from New York, California, Florida, Arizona, New Hampshire, Illinois, Michigan, Kentucky, and North Carolina.
---
Leave a Comment
---
Back to News