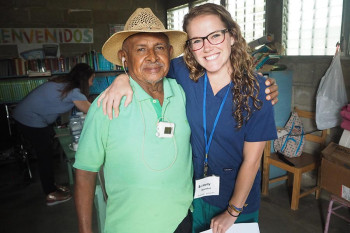 Bringing healthcare to patients around the world is important to doctors like CEENTA Audiologist Molly Koester, AuD, who recently spent a week in Honduras caring for people in need of hearing care.

Dr. Koester's patients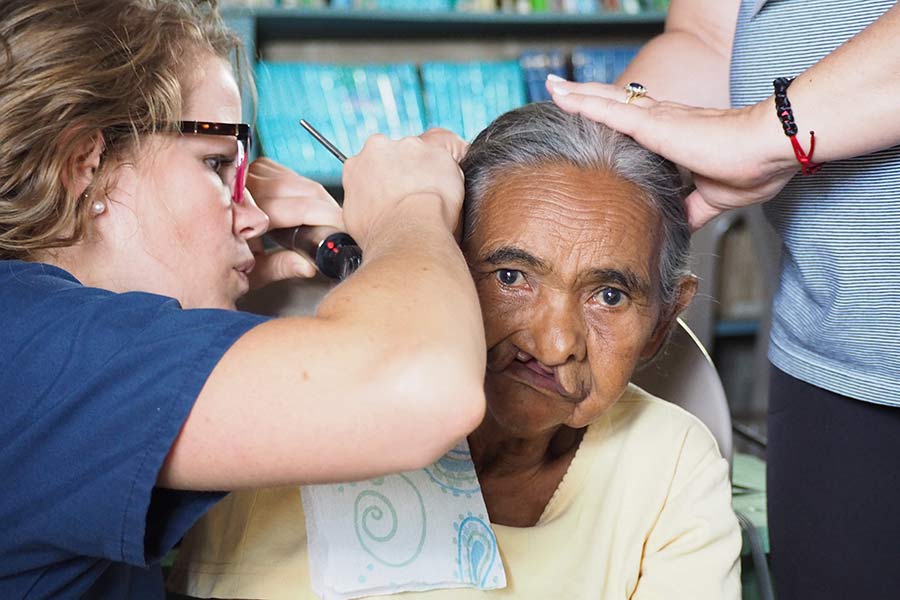 From August 3-9, 2018, Dr. Koester worked out of a hospital in the city of Guaimaca, about two hours outside the capital city of Tegucigalpa. During that week, Dr. Koester cared for approximately 70 patients. While most of her patients were adults, Dr. Koester saw patients of all ages, some of whom were as young as 5.
Children with profound hearing loss in third-world countries have a high risk of not developing any language skills, Dr. Koester said. Without access to sound, they will likely never learn how to speak. If their parents do not know how to read or write written language – let alone teach them formal sign language – they are reliant on "family signs" to communicate basic needs and wants. This, however, leaves the child isolated from the rest of the world.
The treatment she provided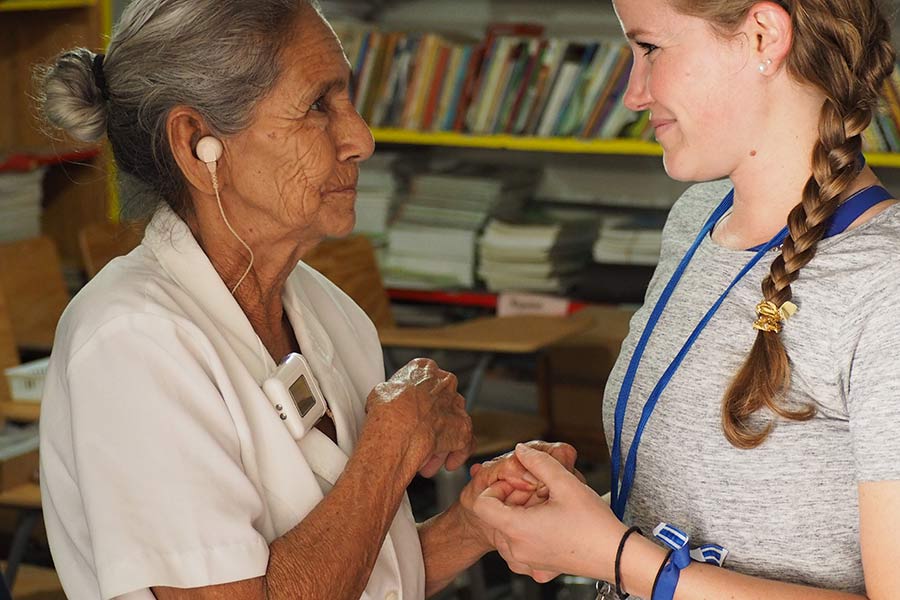 Dr. Koester would test patients using a portable audiometer in the quietest part of the hospital, or at schools in the villages. She would then fit patients who needed them with monaural, body-worn hearing aids. In total, they distributed 36 hearing aids.
The patients were very happy to receive their hearing aids, Dr. Koester said.
"There was a lot of crying," she added.
The hearing aids Dr. Koester helped distribute are special solar-powered devices made by ComCare International. David Parsons, MD, a former CEENTA ENT doctor, is on the board of that organization.
Dr. Parsons now runs medical and surgical missions trips around the world, including Dr. Koester's.
The hearing aids have many benefits, particularly their sustainability. They are water- and dust-proof, and because they don't need batteries, they can last up to five years.
The hearing aids were paid for by an organization called eMite, which collects money to pay for humanitarian causes around the world.
The value of volunteer work
Dr. Koester has done similar volunteer work in the past, and when she was looking for a new mission, she was referred to Dr. Parsons. Working with his organization has benefits, Dr. Koester said, because they take care of all the logistics, leaving the doctors to focus on caring for their patients.
While practicing audiology in Honduras is, from a technical point of view, similar to performing it in Charlotte, in many ways it's a more intense experience.
"It's just good for you, good for your soul, and good for getting perspective," Dr. Koester said. "It's hard to come back and be mad at things when your problems are so comparatively small."
In addition to Honduras, Dr. Koester has volunteered with audiology programs in Peru and Ghana, too, and she would be happy to go anywhere else.
"They're always looking for more audiologists and sustainable audiology in these areas of the world," she said.
And for Dr. Koester, going back to Honduras is a foregone conclusion.
"I've already requested the time off for next year," she said.
This program is looking for medical and non-medical volunteers. For more information, visit www.parsonsministries.org.
---
You may also be interested in
---
Leave a Comment
---
Back to News